I coded the first version of Pically (it was a Java based desktop app) in 2007 just for myself, because I wanted to put together my own yearly calendars with my hand picked pictures. Back then, I had a simple printer at home, which I then used to print my custom made calendars. As I was quite young back then (around 24), I was picking the kind of pictures many guys in that age would have picked: girls and cars :) And I used Pically every year to make my own calendars.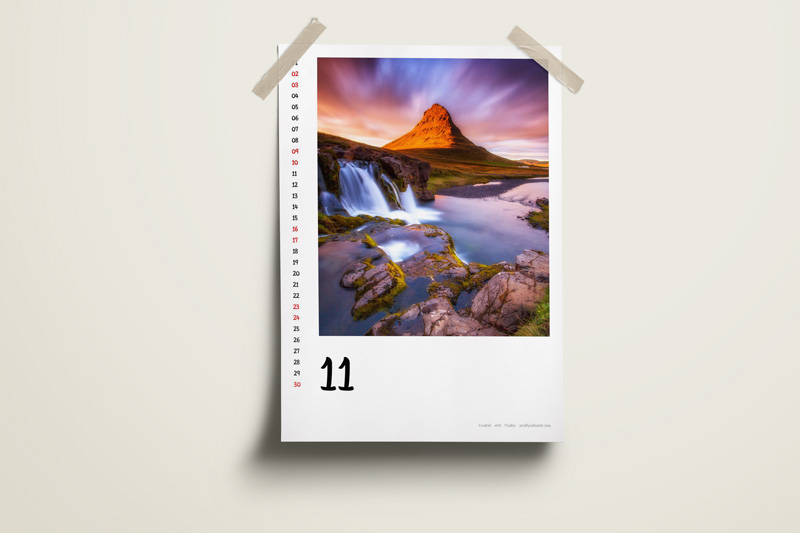 Pically for the rest of the world
In 2011 I was studying in London and some free time and thought "hey, let's put this great calendar tool online so that other people can create calendars too.". So I pimped the desktop calendar maker and uploaded it to my website and a download site (softsonic.com). I wasn't expecting much but couple of weeks later I realised that couple of hundred people had downloaded the free calenar maker.
I was like "whoot", seems like Pically is somehow useful for others too. Over the next two years Pically had couple of thousand downloads. And as I nice sideeffect my website (with the download link) started to rank well in Google. Back then I didn't know anything about SEO so it just organically started to rank for keywords like "free photo calendar maker".
To move things forward and make the free calendar maker accessible for anyone from anywhere using the browser. In 2015 I started coding the web-version of pically (in PHP) and launched in online on the domain picallycalendar.com. Eversince thousands of people have created calendars online using Pically. As of today (April 2017), there are over 170.000 calendars made with Pically! Pretty awesome right?
In April 2017, we have launched the first iOS version of Pically! With the awesome app for iPhone and iPad, you can create PDF calendars using the photos you've made on your iOS device! Also pretty cool right? Special thanks to Vahan T., who hase coded the mobile app (in swift). And my friend and former colleague Avo has developed the awesome Android App for Pically.